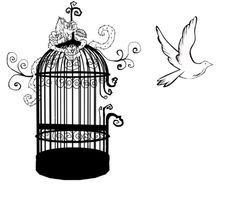 During a conversation with a friend, she mentioned the same goals and dreams that she told me about 10 years ago. Actually, that type of conversation is not unusual for me. I seem to have become someone who is a magnet for pulling out the dreams and goals of others. This is a good thing!
When I ask people a question like, "What would you love to do full-time?," "What is your dream job?" or "What type of work would make you happy?," most of the time the answer is not "I want to  work full-time doing something I don't enjoy, while helping someone else to grow their business." However, most people do that very thing.
Many people are simply not going after their dreams or taking action on their ideas for one reason or another. The list of reasons go on and on! I don't have enough money; I don't have enough  time; I don't know if anyone will pay for the services I can offer; I'm waiting for the kids to grow up; I don't know what step to take first; As I said, the list goes on and on.
I've used some of these reasons myself in the past.  What I realized is that, for me, they were just excuses. They were just reasons that I thought would be acceptable answers to why I wasn't going after my dreams and doing what would make me happy. Over the years, I learned that the real reasons for not moving forward on my dreams were much deeper, like lacking confidence and having a fear of failure.
While the reasons mentioned above and several others may seem like true dream stoppers, they don't have to be.  Anything is possible!  You really can do whatever you set your mind to do. You have the potential inside for great success; now is the time to unleash it!
If you have many reasons why you can't do something, realize that there are just as many reasons why you should do that particular thing and just as many ways that it can be done, especially in these days and times.
"If you don't build your dream someone will hire you to help build theirs." — Tony A. Gaskins Jr.
"Believe in yourself! Have faith in your abilities! Without a humble but reasonable confidence in your own powers you cannot be successful or happy." — Norman Vincent Peale
"Why should you continue going after your dreams? Because seeing the look on the faces of the people who said you couldn't …will be priceless." — Kevin Ngo
Facebook Comments